Welcome to Body and Mind Zone!
Body and Mind Zone offers holistic therapies which can help with many health problems, and are particularly effective in helping people to cope with stress and anxiety. Holistic therapies are treatments that treat the individual as a whole, in order to induce a state of balance and harmony in the body, mind and spirit. Holistic therapies (or complementary therapies) can benefit people who are trying to cope with specific health conditions, or can simply help with relaxation and maintain or boost your general health.

Body and Mind Zone is run by Sarah Parker, a fully qualified, experienced holistic therapist based in Northam, just outside Bideford, in North Devon. Sarah can offer you Reflexology, Thai Foot Massage, Indian Head Massage, Oriental Face Massage, Japanese Hand Massage, Ear Candling, and Metamorphic Technique.
You can receive these treatments in Sarah's tranquil room in Northam, or if you are unable to travel, a treatment in your home may be possible.

These wonderful complementary therapies are suitable for men, women, and children of all ages, and

are also wonderful pampering experiences. You may want to treat yourself to a well deserved relaxation session, some "me-time", or you can buy a gift voucher as a special gift for a loved one. (Purchase online, or by phone, see Gift Vouchers for details)

Sarah also runs Indian Head Massage workshops in the Bideford area for groups, couples, or one to one tuition. On this fun and informal one-day course, you will learn how to perform an Indian Head Massage on family and friends. Places are still available on various dates throughout the year, or contact Sarah with some preferred dates.

For more information, or to book an appointment or workshop, please call Sarah Parker on 07803 129918, or email sarah@bodyandmindzone.co.uk

INDIAN HEAD MASSAGE WORKSHOPS
Learn to perform an Indian Head Massage on your family and friends! Informal one-day workshops will be running in Northam, (near Bideford in North Devon) throughout the year. Next course dates:

Saturday 25th May
Thursday 30th May
Thursday 13th June

Time: 10.00 am to 4.30 pm

and throughout the year, more dates to be confirmed, or you can phone or email me if you have a preferred day or date, weekdays or Saturdays. See Workshops for more details.
Workshops for SMALL GROUPS or COUPLES or ONE TO ONE

Cookie Policy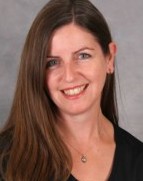 "I love what I do! I am passionate about what I do. It is so rewarding to see the effect these wonderful therapies have on people, whether aiming to improve health, help people cope, or simply to relax and unwind"
Sarah Parker
NEW! Hot Stone Reflexology!
All the benefits of traditional reflexology, deepened by the use of heated basalt stones which are used to massage the lower legs and feet and to apply pressure to reflex points. The heat penetrates the skin, enhancing the effects, and deeply relaxing the muscles, and calming the mind.